About Our Home Inspection Company
"Professionalism and Customer Service Is my Standard of Practice"
"Certified Master Inspector"
We have completed many different types of inspections. Every inch of the property is inspected including all structural, electrical, air conditioning system and plumbing. We will notify the client of any item that is noted. We provide quality color photos with every inspection. We own state of the art testing equipment which we use regularly on each inspection. We a ( South Bend, Indiana and Surrounding area's Home and Commercial Real Estate Inspector) also pride ourselves on attending continued training to keep updated on all aspects of our services offered. In addition to our training and experience we also carry on hand a full coverage liability insurance, designed for our profession.
For many years our inspector has provided honest, objective, and thorough inspection reports. From the first contact with us through the inspection delivery and explanation of your in depth electronic report with color photos, you will experience the ultimate in professionalism.
My Qualifications
"Certified Master Inspector"
Full Coverage Liability Insurance, (certificates upon request).
"2014" ,"2015" and "2016" Award for "The Best Home and Commercial Real Estate Inspector" (Rancho Cucamonga CA. and Surrounding Area's )
( hard copy's available of awards upon request ).
We are a member in good standing of the following Organizations:
"interNACHI Certified Inspector""interNACHI member". ( ID#: NACHI13070113 )"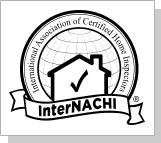 Certifications:
1. interNACHI--(Roofing -certified)
2. interNACHI--(Code of Ethics-certified)
3. interNACHI--(Residential SOP-certified)
4. interNACHI--(Attic,Insulation,Ventilation and Interior-certified)
5. interNACHI--(Safe Practice of the Home Inspector-certified)
6. interNACHI--(Structural-certified)
7. interNACHI--(Deck inspection-certified)
8. interNACHI--(HVAC Systems Inspection-certified)
9. interNACHI--(Residential Electrical Inspection-certified)
10. interNACHI--(Residential Plumbing Inspection-certified)
11. interNACHI--(25 Standards Every Inspector Should Know-certified)
12. interNACHI--(Exterior Inspection-certified)
13. interNACHI--(Pool and SPA- certified)
Contact Information:
Michael O. Carrington / Owner
915 Keenan Court
South Bend , Indiana 46615
Phone: (909) 503-2618
interNACHI-NACHI

#13070113
""Certified Master Inspector""
""2014, 2015 and 2016 Award for The Best Home and Commercial Real Estate Inspection Co.""